oh my gosh!

oh my gosh!

oh my gosh!

people...
you can't even imagine what i found right atm
and even you are not interested in techniqule thingies
i don't give a shit, i tell you anyway
i found "THAT" way to edit the models
you maybe know that collissions and merged object are the problem in papercraft
HA FUCK THAT!

in Metasequia there is a way to combine dots without texture issues
i just knew it

and it's so simple that it really hurts
here the problem
when i wanna combine these two dots with the method by erase them and create a new face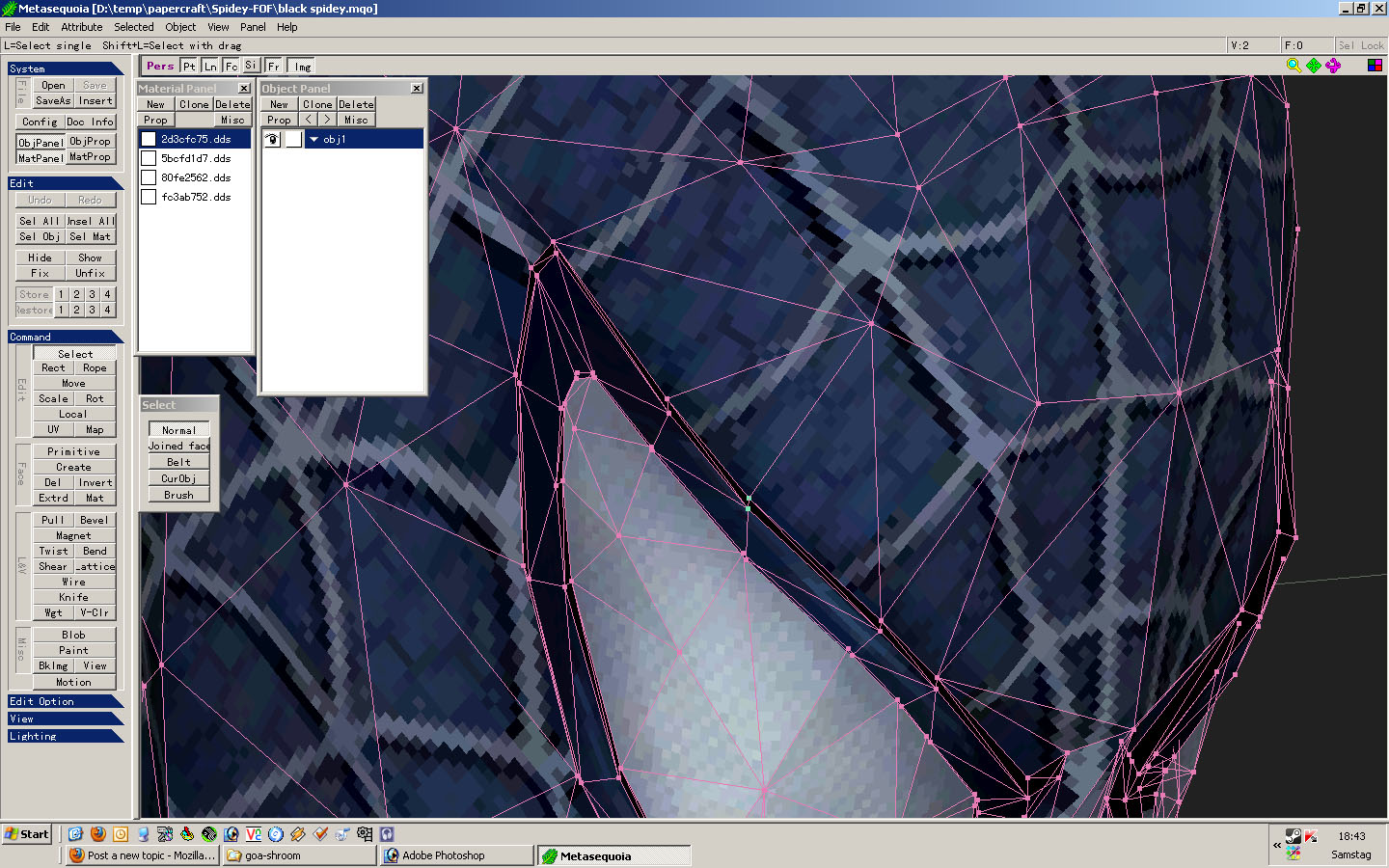 i get this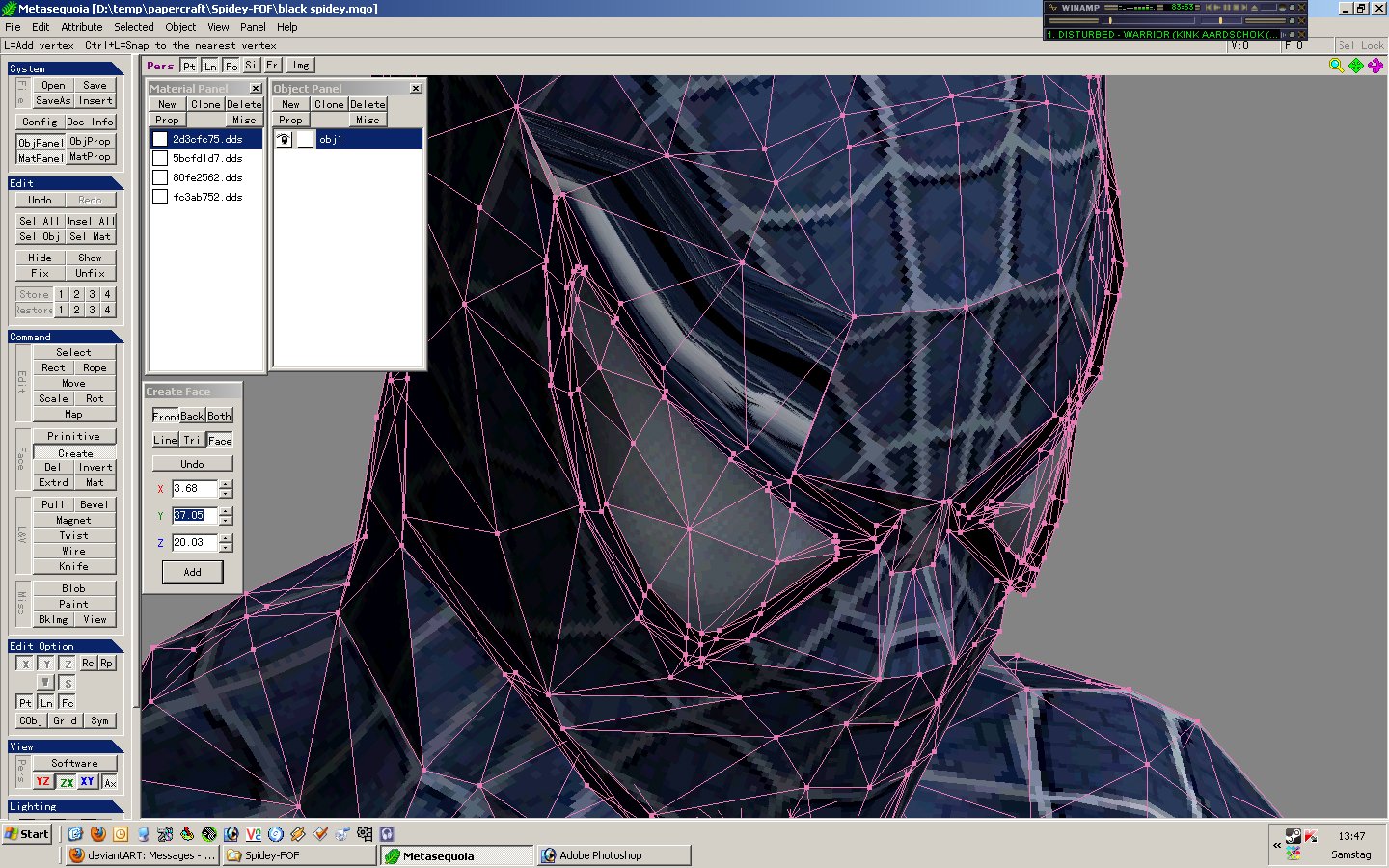 the secret

select the two dots and just press "ctrl+j" and you have no problems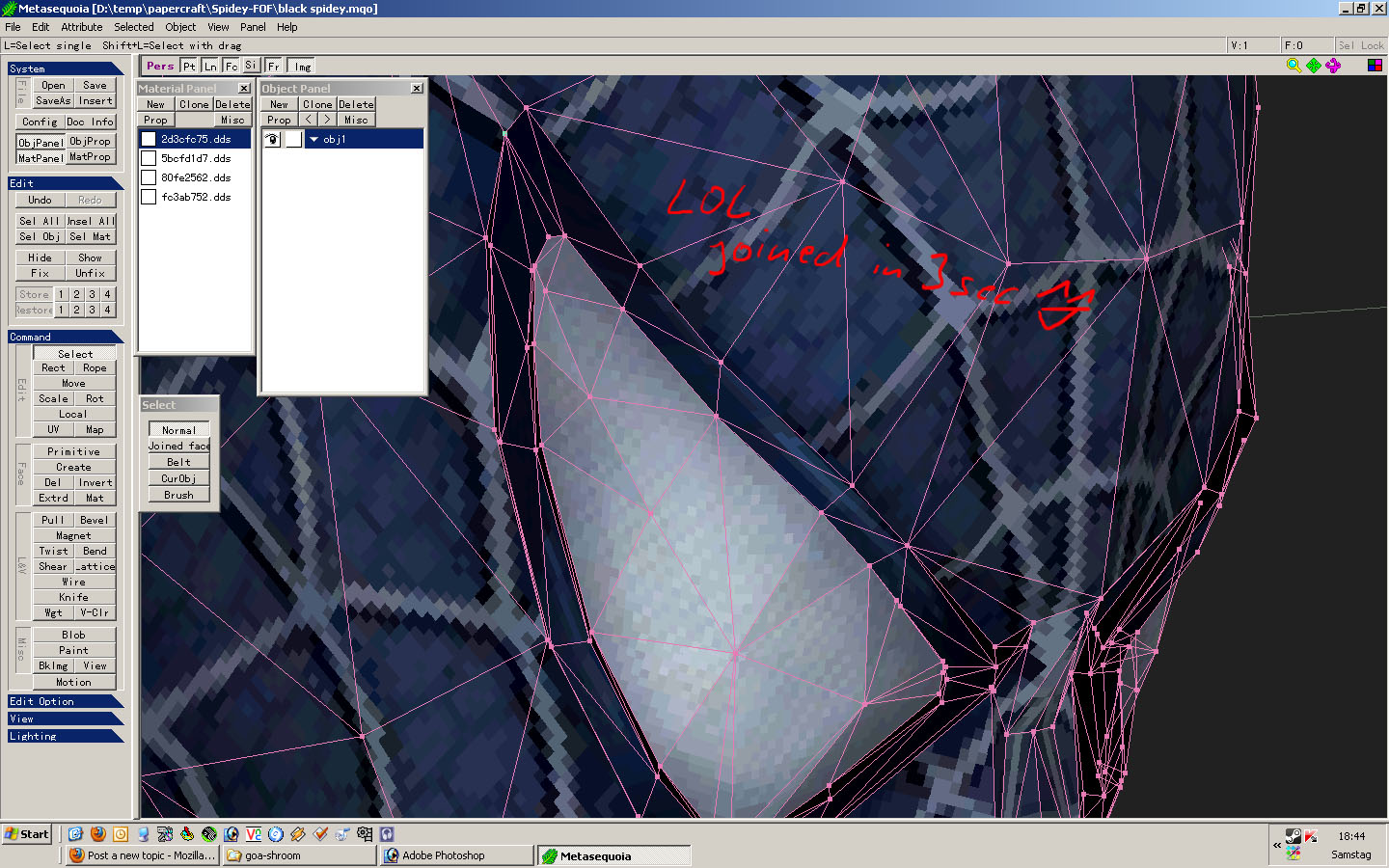 what that means now you may ask ?
i'm at the point where i can finally start Meerin and Enigma
that is what it means